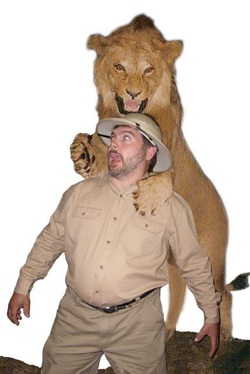 About our owner:

Peter John Lindsay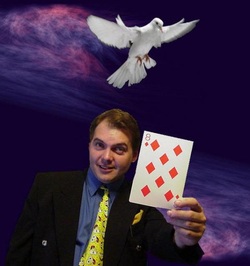 Peter John does not "do" either live animals or card tricks!
Peter John Lindsay started performing at an early age. By the age of 18, he created the company under the name of the "Magic of Peter J. Lindsay" and was regularly doing magic and escape shows around the Milwaukee and Waukesha area.


---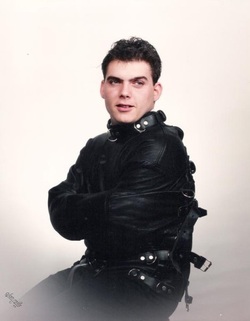 In 1998, Peter John started to learn some basic balloon creations to add in addition to his act or do at the end of his act while his props were being loaded. He continued to expand his variety of balloon designs by reading all the books he could, watching videos and sharing with other artists around him. He continued to experiment and make many multi-balloon creations when very few balloon artists were doing more than a one balloon creation.

---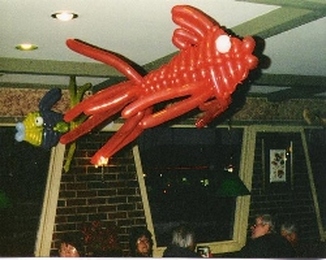 Waukesha Area Pizza Hut, circa 1991.
By 1991, Peter John had a regular restaurant where his multi-balloon designs were featured. He continued to try to do mainly magic and escapes, while he considered balloon twisting to be "a part time hobby" and did not see the potential of using balloons as a form of full time entertainment.


It would be another four years before his eyes would be opened and he would seriously pursue balloons for the "great adventure" that would become.

---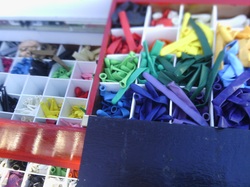 In 1995, Peter John had the rare opportunity to do fire eating and escapes in London, England. When there, he became one of the only Americans to ever be licensed perform at "Covent Garden" (known for it's live variety street performances).


It was during this time that he learned that his style of escapes or magic did not play "off of the stage" as well as he had hoped they would, so he brought out his unique balloon twisting skills as his balloons were always well received. It was only at that time, that he was "discovered" for his unique comedy and balloon twisting talents.

Within a few months he was invited on Britain's morning show "The Big Breakfast" and he was also able to create balloons before Queen Elizabeth II.


In 1996, when Peter John returned stateside, where he decided to greatly expand the balloon portion of his show and looked to play off the comedy, creativity and the novelty of a complete balloon act.



---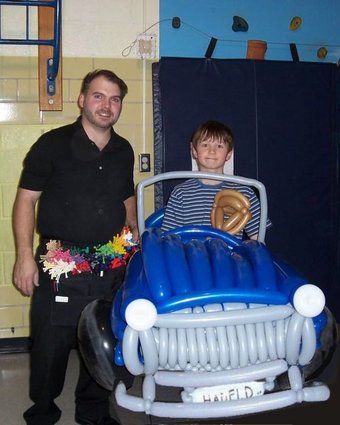 Balloon car, circa 2009-2010
Since 1996, Peter John has expanded what he does with balloons providing a full range of balloon entertainment including magic with balloons, climbing inside of a "giant" balloon and creating a complete variety of very large and colorful balloon creations.

Due to the fact that balloons have completely over- taken demand for other skills (fire eating, escapes, and magic) Peter John decided to change the name of his company to "Half Twisted- Half Knot" to reflect on the demand of our balloons and witty humor.

Peter John has since, also, competed in several local and international balloon competitions both winning and placing in various categories.
---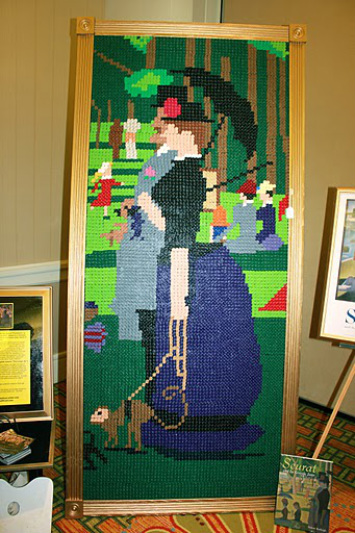 Balloon art created out of 8,460 hand rolled balloons. Circa 2010
Peter John continues to be an innovating force in the balloon community by expanding various techniques and his use of squeakers and led lights into his displays when others have still not heard of them.

Peter John was the first balloon artist to create a large balloon "painting" out of hand-rolled uninflated balloons (as seen to the left) which caught international recognition. In 2010, this piece was even discussed in an university art class in China.

He continues to expand his skills by connecting with other balloon twisters around the world looking for the next new idea in the world of ballooning.

His shows have been seen around the United States of America and in Europe and tend to book about 7-9 months ahead for most weekends.

---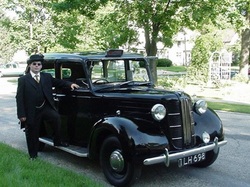 ---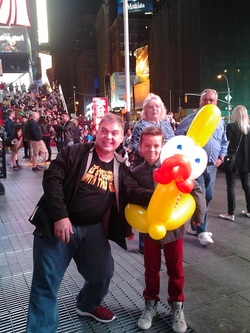 ---